Spark conversation. Spark courage.
About Us
We serve as the spark that ignites the sharing of a truly Canadian culture. Our stories. Our ideas. Our uniqueness.
We do it by championing the content produced by the diverse people of this land. First the spark glows – and then it grows.
We're not just fostering Canadian voices for entertainment's sake. We're celebrating the history – and the future – of this great nation.
Vision
A world where Canada's talent and experiences transcend platforms and borders, triggering emotion, innovation and ideas.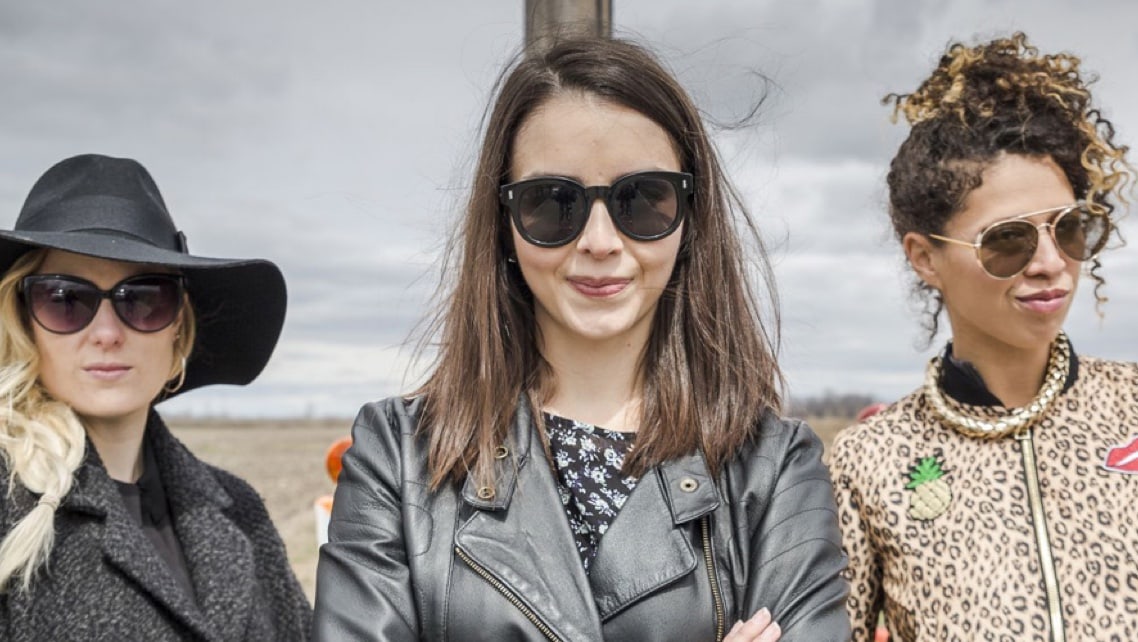 Who we are
Champions and nurturers of
courageous storytelling.

WHAT WE DO
We foster, promote and finance Canadian content, across all audiovisual platforms, and help share it with the world.

HOW WE DO IT
We help our creators thrive in a disruptive environment. We support innovation and Canada's full range of diversity, perspective and independence of thought. We open doors through industry and private sector partnerships.
WHY WE DO IT
An experience shared from the heart spreads light, dismantles walls and opens the hearts of others.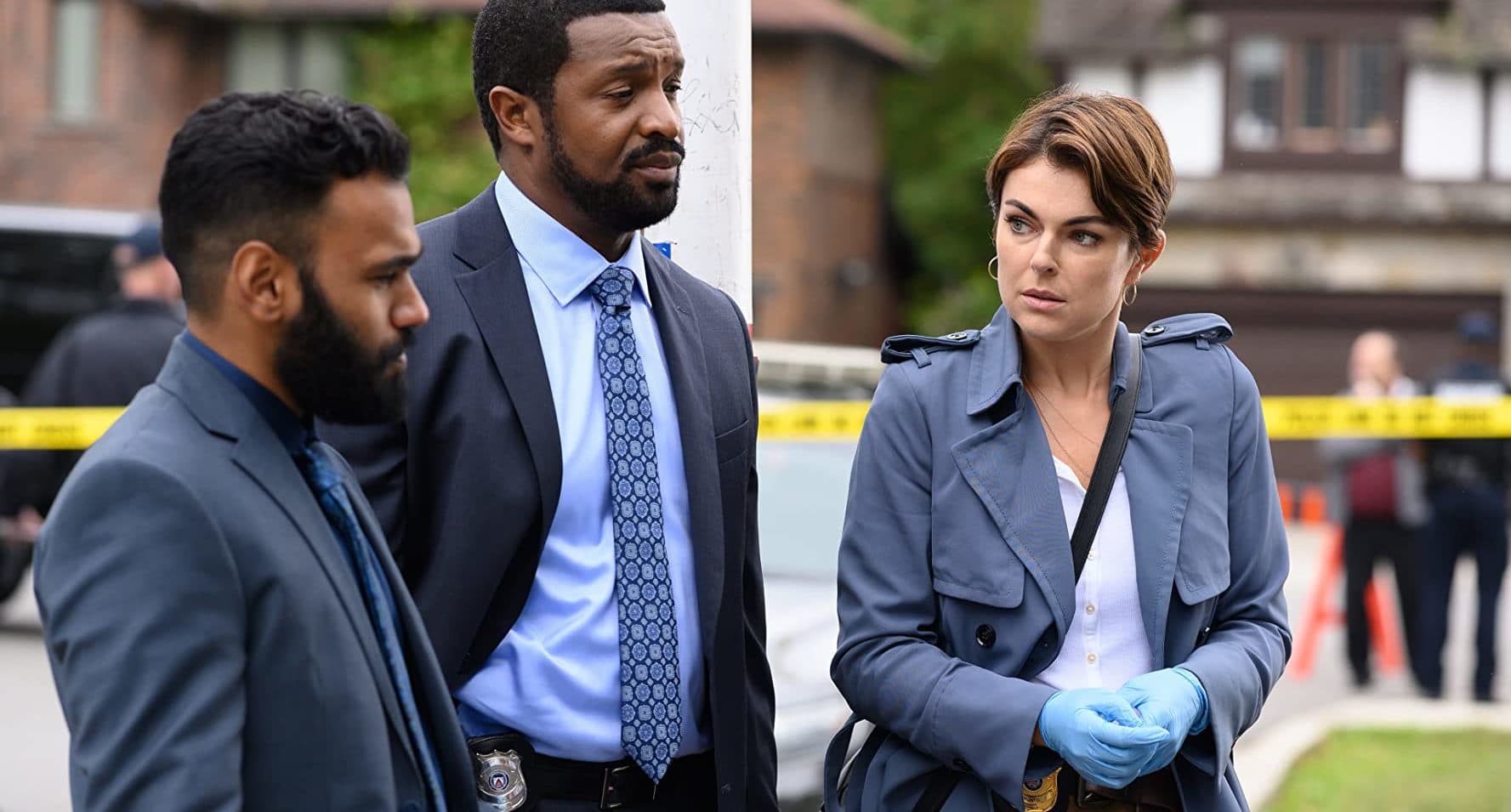 Our Team
Valerie Creighton, C.M., S.O.M.
President and CEO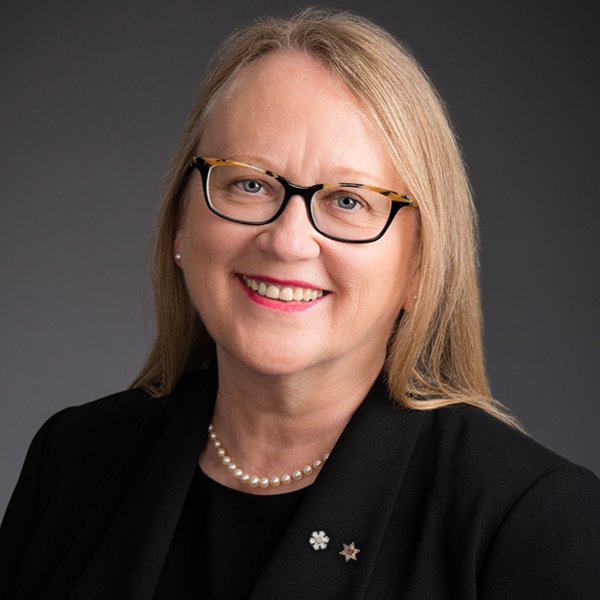 Valerie Creighton, C.M., S.O.M.
President and CEO
Valerie Creighton is an industry leader in arts, culture, and media, recognized for reenergizing some of the country's most important organizations in the sector over a period spanning close to four decades. An expert in organizational change, Valerie has been recognized as a visionary in promoting Canada's cultural wealth.
Currently serving as President and CEO of the Canada Media Fund, Valerie positions Canadian programming at the forefront in world markets, promoting successful, innovative Canadian content and software applications for current and emerging digital platforms. Valerie has taken part in foreign trade missions, is a passionate industry advocate, and is regularly called upon to present the CMF model internationally.
Valerie was invested into the Saskatchewan Order of Merit in 2016 and the Order of Canada in 2019. She was named one of 2016's 20 most powerful women in global television by The Hollywood Reporter, was recognized in 2017 by Women in Television and Film – Vancouver for her major contribution to promoting gender equality in media, and was bestowed the Honorary Maverick Award at the 2017 Female Eye Film Festival. She was inducted into Playback's Hall of Fame in 2018 and received C21's 2020 Content Canada Impact Award.
In 2022, she was recognized again by The Hollywood Reporter as one of the 20 most powerful women in global entertainment, received the Lifetime Achievement Award from the University of Regina, and the Queen Elizabeth II Platinum Jubilee Medal from the province of Saskatchewan.
Valerie holds a Bachelor of Fine Arts from the University of Saskatchewan, has served on a variety of regional, national, and international juries and boards and has produced radio dramas for the CBC in Saskatchewan, where she owns and operates the Red Horse Ranch.
Mathieu Chantelois
EVP, Marketing & Public Affairs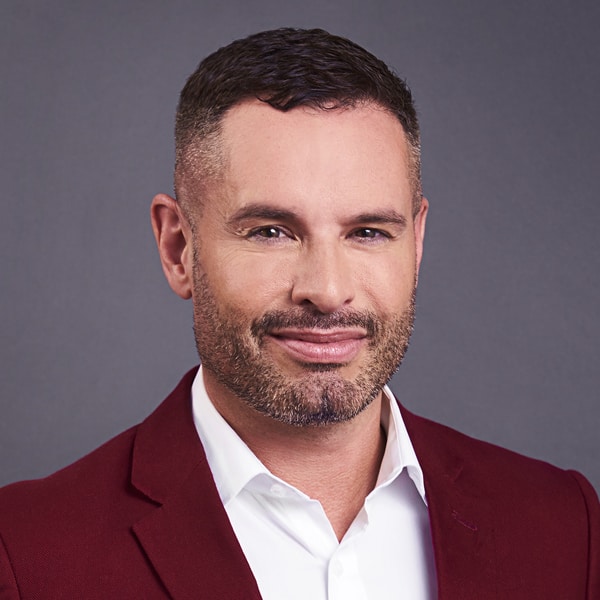 Mathieu Chantelois
EVP, Marketing & Public Affairs
Mathieu's grandfather was a head technician at the CBC and his father was the HR director at the National Film Board, so you might say it was written in the stars that Mathieu finds himself working in Canada's screen-based industry. Born and raised in Montreal, he's an award-winning communicator and marketer. In his younger years he published over one hundred stories in La Presse before moving to Toronto to be a participant in Canada's first reality TV show U8TV: The Lofters. An accomplished journalist, Mathieu frequently appears on Radio-Canada, covering a wide range of social, cultural, and political affairs, and he has published over a thousand stories in French and English entertainment magazines.
Mathieu spent over a decade working as an executive at Famous Player and Cineplex Media, and as a volunteer, he has raised substantial funds for the Canadian Foundation for AIDS Research, The 519 Community Centre, Cinéfranco, and the Museum of Contemporary Art Toronto.
Mathieu holds a BA in Communications from l'Université du Québec à Montréal, a Master's Degree in Journalism from Carleton University in Ottawa, and recently completed a Certificate in Strategic Perspectives in Nonprofit Management from Harvard Business School.
He joined the Canada Media Fund in 2019 and is now back in la belle province with his husband and two children. He's a strong advocate for more inclusion on and behind the screen.
Nathalie Clermont
EVP, Content Strategy & Business Development
Nathalie Clermont
EVP, Content Strategy & Business Development
Nathalie Clermont has been working in the film, television and digital media industry for more than twenty-five years, with extensive experience in policy development and financing. Since joining the organization in 2007, she has been a key advisor on CMF policies and programs. She also ensures consistency in service standards and application processes for all CMF programs, with a focus on developing alternative funding partnerships to leverage CMF investments.
Prior to joining the CMF in March 2007 as Director of Program Management, Nathalie spent 15 years at the Société de développement des entreprises culturelles (SODEC), where she was the team leader of the Business Affairs Unit, which was responsible for equity investment programs in cinema and television.
Nathalie holds a B.A. in Film, Communications, and Public Relations from the Université de Montréal.
Trent Locke
EVP, Finance & Analytics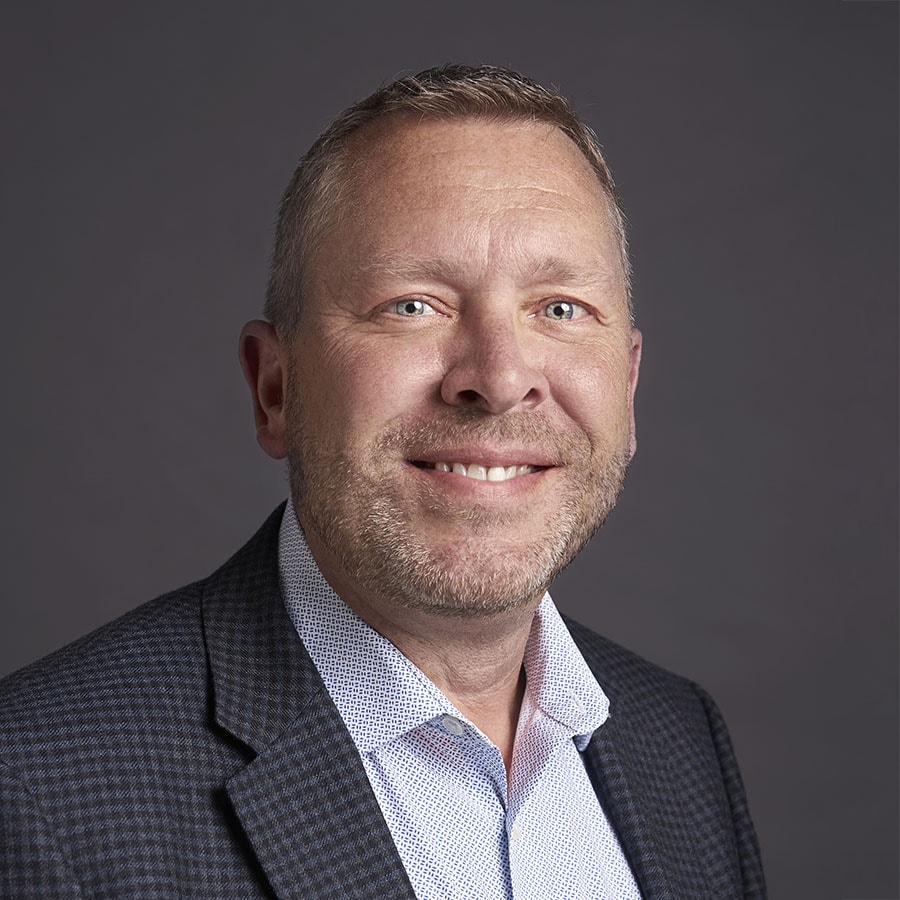 Trent Locke
EVP, Finance & Analytics
Trent brings over 30 years of industry and financial experience to the CMF. Before joining us, he spent eight years as VP of Finance and Chief Operating Officer at Portfolio Entertainment, where he was responsible for business growth, development, and strategy, as well as overseeing the finance team and day-to-day operations. Trent was integral in launching Portfolio's animation studio in 2014, and he built a reputation for developing strong partnerships and creating new business opportunities that saw Portfolio's programming land on prominent television networks and digital content providers.
Prior to joining Portfolio, Trent spent 14 years at Teletoon Canada as VP of Business Operations, where his initial responsibility for finance and strategic planning quickly grew to encompass several other portfolios, including Affiliate Relations, Sales Promotions, Traffic, and New Business Development. Trent was responsible for overseeing launch operations of Teletoon Retro, which achieved the highest level of distribution of any digital network in Canada. He has also previously worked in financial roles at the Family Channel and Diverseylever.
Based in Toronto, Trent has a Bachelor of Arts in Business Administration with a minor in Economics from Brock University and holds the designation of CMA.
Marcia Douglas
VP, Growth & Inclusion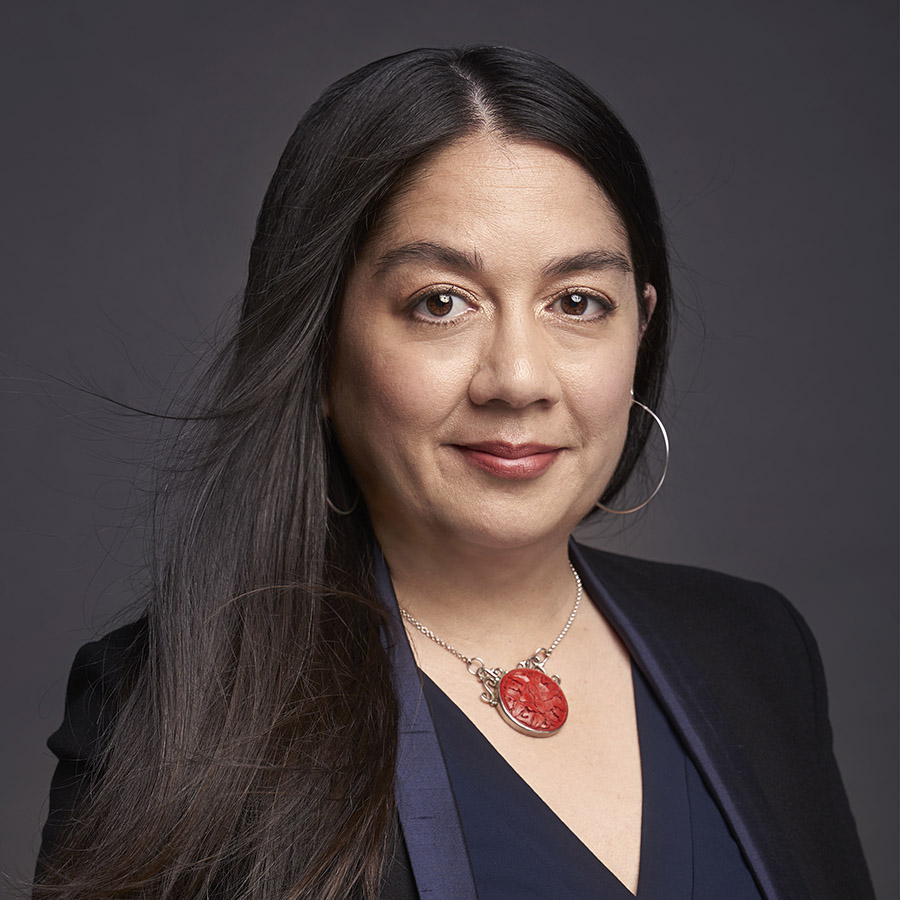 Marcia Douglas
VP, Growth & Inclusion
A proud biracial Pilipina Canadian, Marcia has more than 20 years of experience in the development and production of Canadian screen-based content for traditional and digital platforms and audiences. Prior to joining the CMF, she held roles at the Canadian Media Producers Association, the Bell Fund, the Cogeco Fund, and the Independent Production Fund, where she worked to establish policies and opportunities to foster and promote the Canadian media production sector and led files related to advancing sustainability, equity, and inclusion. She has also worked as a producer, production manager, and assistant director.
Richard Koo
VP, Analytics & Strategic Insights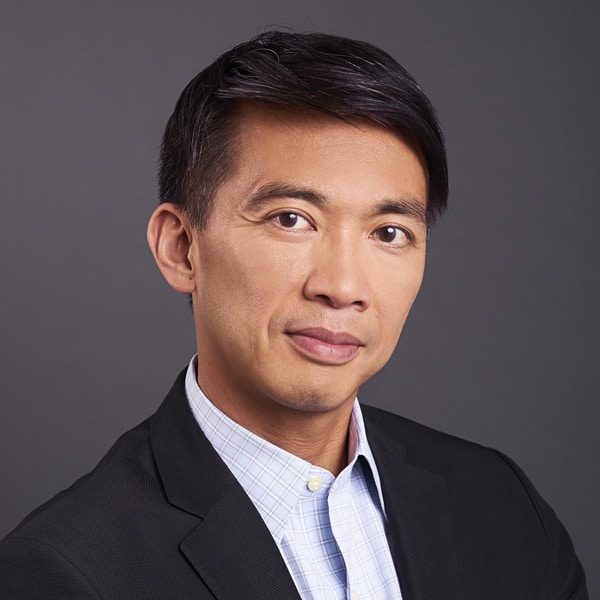 Richard Koo
VP, Analytics & Strategic Insights
Richard Koo brings more than 20 years of experience in audience research to his role as head of CMF's analytics, strategic reporting, and foresight teams.
His work at the CMF focuses on data equity issues impacting representation and thought leadership on future developments in the media industry.
Richard started his career at CBC Sports working on major broadcast properties, including Hockey Night in Canada and the Olympic Games.
In his spare time, Richard is a multiple Boston Marathon qualifier, national umpire with Rowing Canada, a member of the Canadian Olympic Committee, and president of the International Olympic Academy Participants Association based in Athens, Greece.
Proudly hailing from Canada's west coast, he holds a B.A. from the University of British Columbia and a Master of Science in Planning from the University of Toronto.
Rod Butler
VP, Content & Regulatory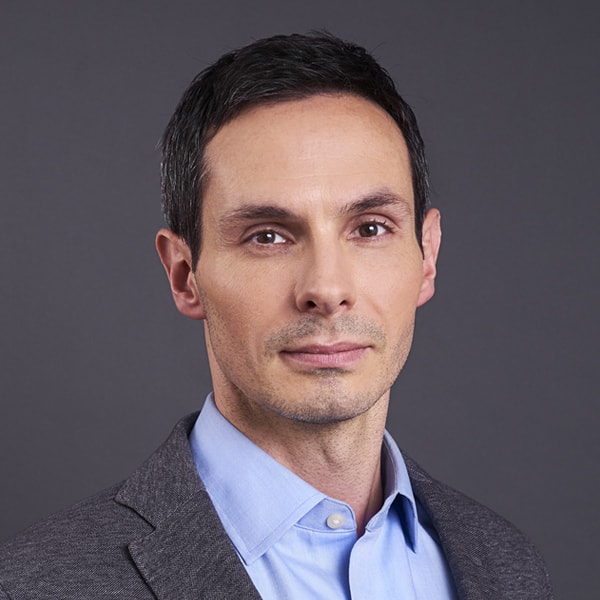 Rod Butler
VP, Content & Regulatory
As VP, Content & Regulatory at the Canada Media Fund, Rod is responsible for developing CMF policy and analyzing and advising on legal and regulatory issues that impact the CMF.
Prior to joining the CMF, Rod worked at the Writers Guild of Canada and Entertainment One.
A trained lawyer, Rod obtained his Bachelor of Laws (LLB) from Queen's University and his Bachelor of Arts (Hons.) degree in Media, Information and Technoculture from Western University.
Emmanuelle Petrakis
Director, Strategic Partnerships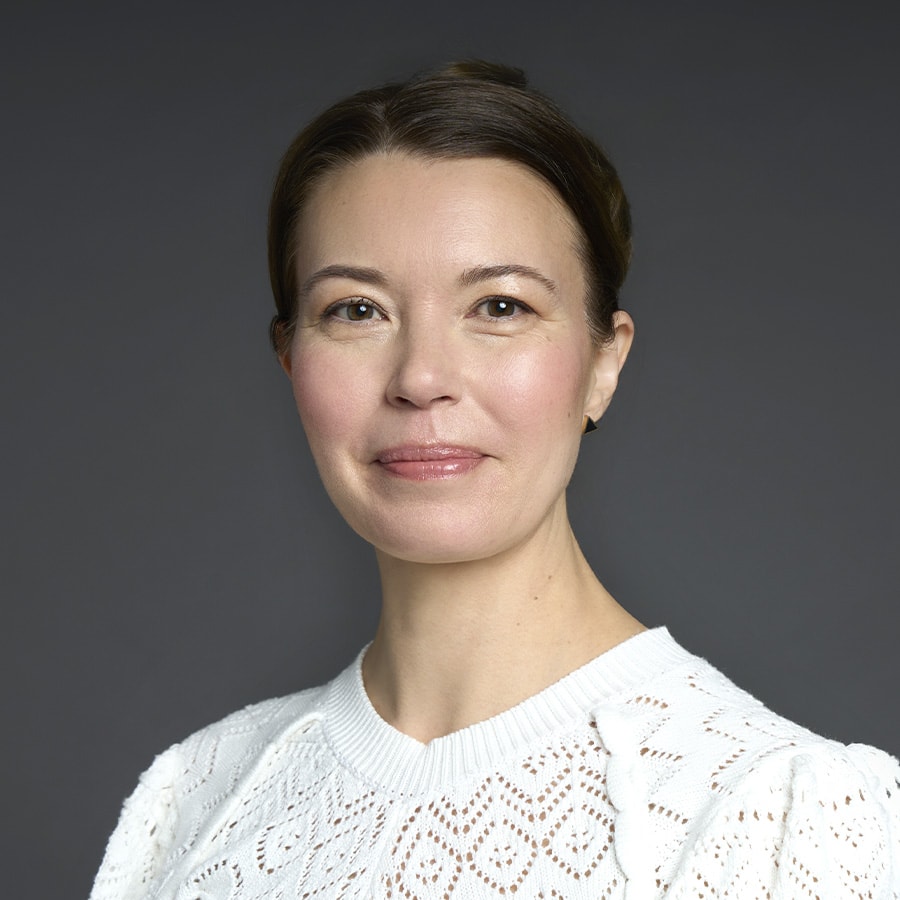 Emmanuelle Petrakis
Director, Strategic Partnerships
Based in Toronto, Emmanuelle has over 20 years of experience in Canada's media and screen industries, with expertise in brand management, marketing, and partnerships. She started her career at Teletoon Canada, working in programming and advertising before taking on the role of Brand Manager for the specialty channel. She spent a few years at Astral Radio overseeing marketing for 20+ radio stations across Canada, including Virgin Radio, before moving to Shaw as Brand Manager for the Food Network. Emmanuelle joined the CMF in 2014 as Marketing Manager, then shifted to strategic partnerships in 2020, where she has played a central role in growing the CMF's 70+ national and international partnerships. She holds a B.A. in Linguistics from the University of Toronto.
Janine Steele
Director, Interactive Digital Media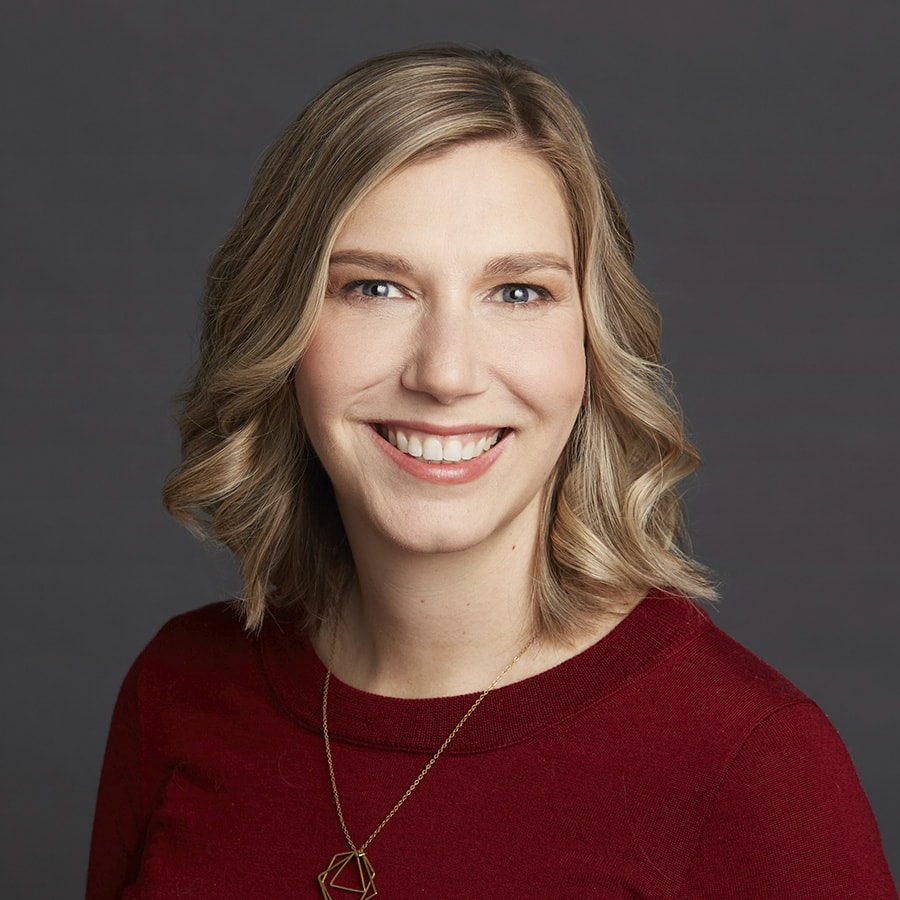 Janine Steele
Director, Interactive Digital Media
Based in Vancouver, Janine is an experienced media producer and arts administrator with a focus on digital strategy and immersive technologies. She will help develop policy and programs to ensure the CMF's mandate is fulfilled in consistency with the distinctiveness of Canada's IDM market. Prior to joining the CMF, Janine held senior roles provincially with Creative BC and federally with the National Film Board of Canada (NFB). While at the NFB, she was responsible for all their digital products and platforms, and managed award-winning collaborations with key partners, such as Google, the Guardian, imagineNATIVE, and VICE Media. Most recently, Janine was a programs manager at Creative BC, responsible for the Domestic Motion Picture Fund and the Interactive Fund. In that role, she designed several industry-leading funding programs, including the first digital media funding available in BC, and the first targeted funding for equity seeking motion picture creators in BC.
Jared Morrow
Director, Communications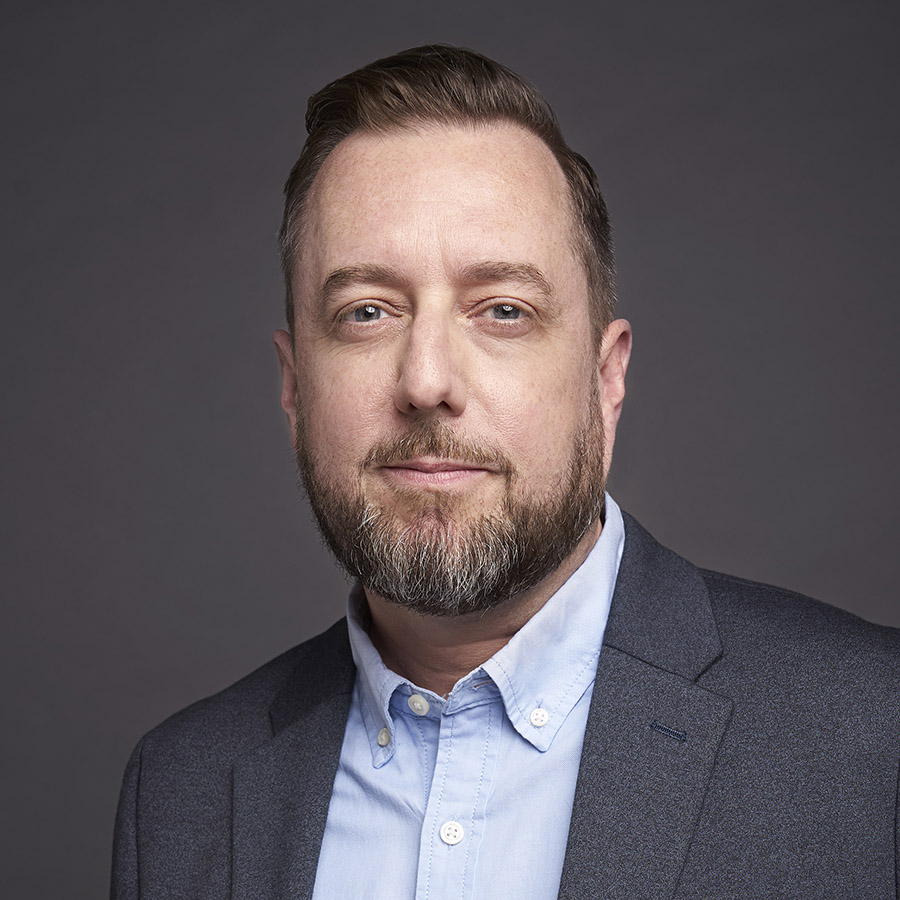 Jared Morrow
Director, Communications
An experienced communicator with an academic background, Jared brings to the table expertise in writing, research, crisis management, media relations, and shaping an organization's voice and leadership profiles. He joins the CMF from BGC Canada (formerly Boys & Girls Clubs of Canada), the country's largest child- and youth-serving nonprofit, where he honed his communications skills across several positions during his tenure. Jared holds an Honours BA in English Literature from the University of Toronto and an MA in English Literature from the University of British Columbia.
Jessica Lea Fleming
Director, Inclusion & Growth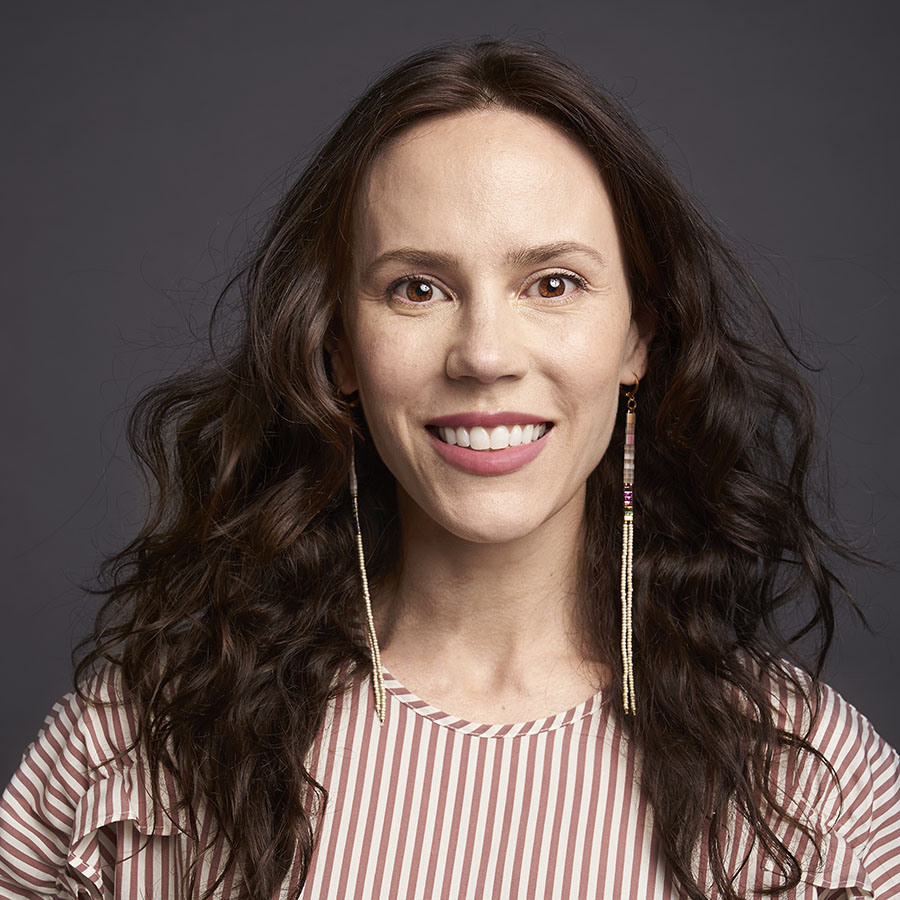 Jessica Lea Fleming
Director, Inclusion & Growth
Originally from Penetanguishene, Ontario, Jessica (Métis/Scottish-Settler) is an arts leader and creative collaborator with over 15 years experience in Canada's media, arts, and culture spaces. Based in Tkaronto (Toronto), Jessica's interests and skills have seen her engage with organizations such as the Independent Media Arts Alliance, the City of Toronto, the Indigenous Performing Arts Alliance, Luminato, New Harlem Productions, Regent Park Film Festival, Indigenous Fashion Arts, Native Earth Performing Arts and most recently at imagineNATIVE, where she was Associate Director until February of 2022. As a director and producer, Jessica has credits with TV series through TFO and APTN, as well as award wins and nominations for her short films and music videos. A multilingual innovator, Jessica looks forward to applying her experience in strategic planning, programming, skills development, and community engagement toward greater access and growth in Canada's screen and digital realms. Jessica is an avid gardener with a keen interest in seed exchanges and sustainable harvesting practices.
Karen Tohana
Director, English Content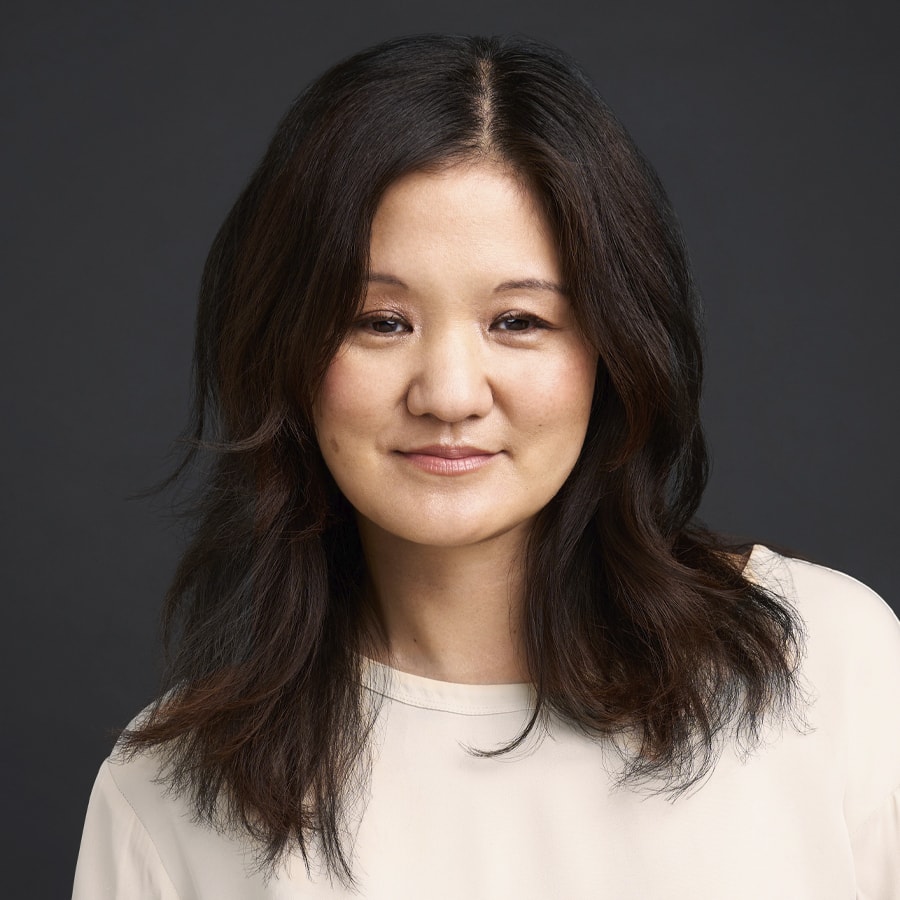 Karen Tohana
Director, English Content
Karen is a media industry veteran with the rather unique experience of working in many sectors of the Canadian content industry, including stints in public and private broadcasting, production, distribution, and financing. Based in Toronto, she joins the CMF as Director of English Content, following her most recent role as Business & Rights Manager of Unscripted Programming at the CBC, where her remit included negotiating and drafting business deals for premium formats and unscripted content for all platforms. Prior to joining the CBC, Karen worked as a business analyst and as Interim Deputy Director at Telefilm, where her interest in policy emerged as a member of the CMFPA. Highlights during her time at Telefilm included meeting with producers across the country to launch and introduce new CMF funds, making guideline recommendations and writing funding reports for the CMF, and actively keeping track of issues and legislation that impacted the industry.
Kyle O'Byrne
Director, Public Affairs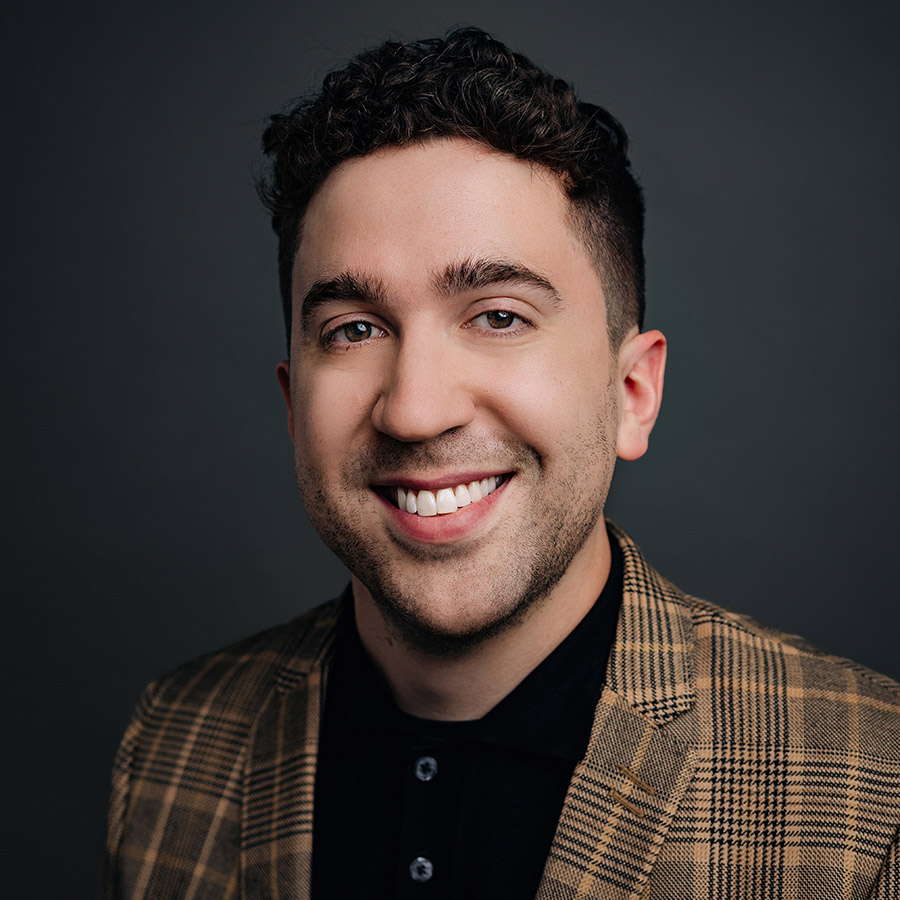 Kyle O'Byrne
Director, Public Affairs
Based in Ottawa, Kyle is responsible for developing and implementing the CMF's national public affairs strategy. Prior to joining the CMF, Kyle worked at the Canadian Media Producers Association (CMPA). In his role as Director of Policy, Kyle was responsible for monitoring and reporting on emerging policies relating to the Canadian independent production sector, communications to government, regulatory agencies, production funding bodies, media, and CMPA members. He oversaw production of Profile, the CMPA's annual economic report, and other research activities. He also previously worked in the CMPA's communications department as Manager of Media Relations and Communications, where he was a lead organizer for their annual conference Prime Time and contributing editor of the CMPA's flagship Indiescreen magazine.
Mireille Darveau
Director, French Content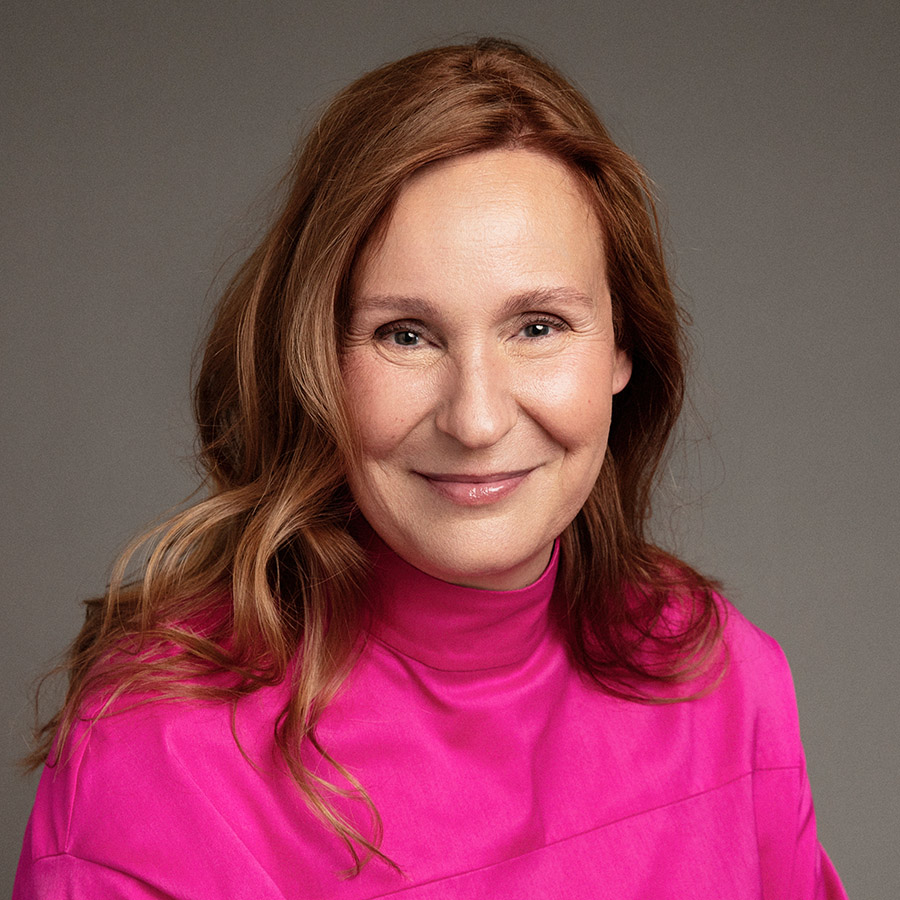 Mireille Darveau
Director, French Content
Mireille has over 25 years experience in the screen industry, including nearly 15 years at Telefilm Canada, where she was instrumental in streamlining and improving internal processes in her role as Deputy Director for the CMF's Program Administrator. Prior to that, she worked as a producer in the Francophone film and TV sector, as well as a lecturer at the Institut national de l'image et du son (INIS).
Svitlana Levit
Director, Finance and Administration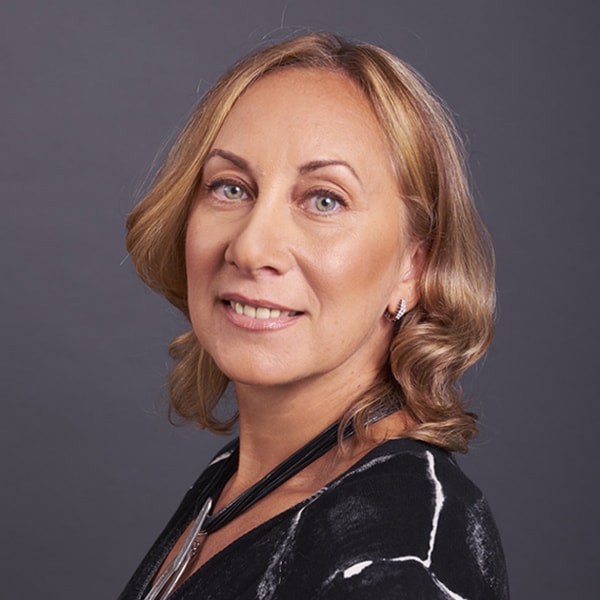 Svitlana Levit
Director, Finance and Administration
Alain Cousineau
Chair, Board of Directors
Alain Cousineau
Chair, Board of Directors
Alain Cousineau is a seasoned senior executive with over 30 years of board experience. Mr. Cousineau formerly held positions as President and CEO of Loto-Québec and Groupe Secor. He is also a former Chair of Tourisme Montreal and Société des alcools du Québec. Prior to that he had a distinguished career in the academic field, primarily at the Université de Sherbrooke where he ended his tenure as Dean of the School of Business. Mr. Cousineau has also held board positions in a diverse range of industries including the healthcare, life sciences and pharmaceutical industries, aeronautics and electronic business solutions. Mr. Cousineau has extensive consulting experience in marketing and communications and corporate planning and strategy.
Alison Clayton
Ms. Clayton is an independent television and film consultant with multiple Gemini Award credits. Highlights from her career include serving as General Manager of the Biography Channel, Vice President of Programming for The Movie Network, Moviepix, and The Family Channel, and Senior Film Policy Advisor for the former Federal Department of Communications.
She has served on the Ottawa Art Gallery Art Auction Committee and the boards of the Rogers Documentary Fund, the Alliance for Children and Television, and the Canadian Television Fund.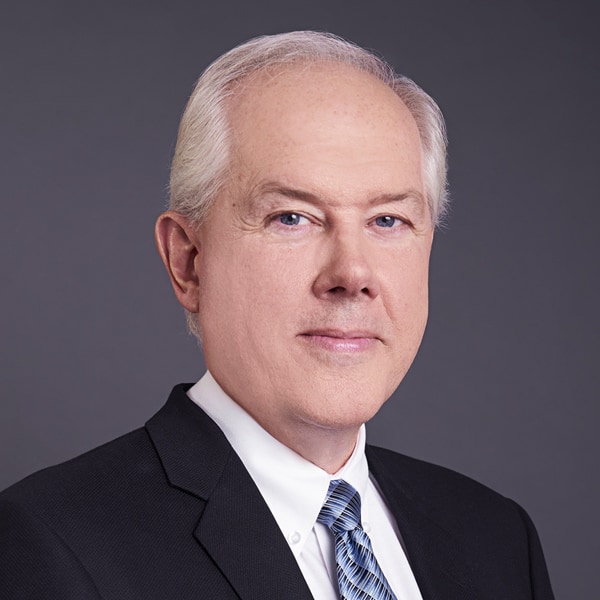 Barry Chapman
As a Chartered Professional Accountant, Barry Chapman has over 30 years' experience in the telecommunications industry at the executive level, extensive knowledge in regulatory affairs, mergers and acquisitions, as well as strategic and financial planning.
He held the role of Vice President, Regulatory Affairs at Bell Canada between 1989 and 2017. He brings extensive corporate governance experience, having sat on numerous boards.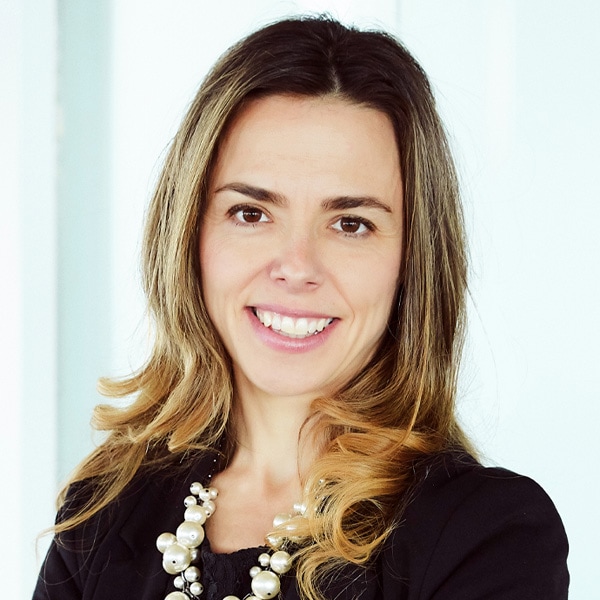 Chantale Coulombe
A lawyer by training, Chantale Coulombe practiced intellectual property for nearly 20 years at the national firm Norton Rose Fullbright, where she was a partner. Subsequently, she held the position of Vice-President, Corporate and Legal Affairs of the ComediHa! Group, a major creator of audiovisual content in Québec. Ms. Coulombe is currently President and Chief Executive Officer of the College of Corporate Directors at Laval University. She chaired the Jeune Chambre de commerce de Québec, was one of the founding members of the Center de la Francophonie des Amériques and sat on the Board of Directors of the Table de concertation de l'Industrie cinématographique et télévisuelle de Québec. She is currently a member of the Board of Directors of Arsenal Media and of the Ethics and Governance Committee of the Office du tourisme de Québec. Ms. Coulombe is a Chartered Director (C.Dir.).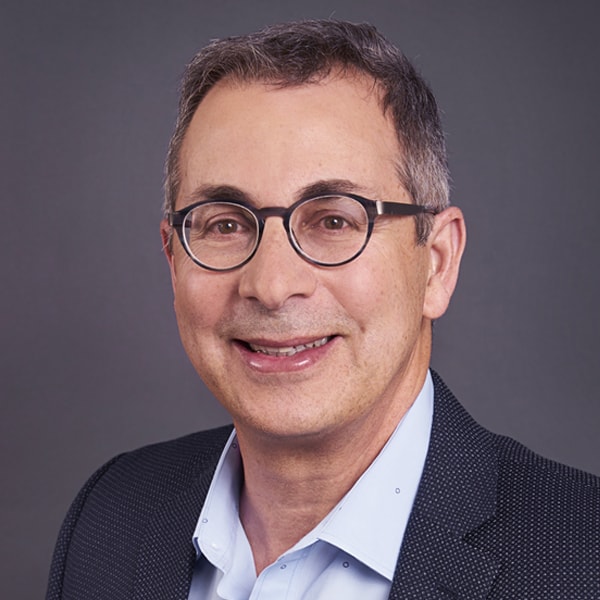 Gary Pizante
Based in Calgary, Gary Pizante has since 1988 held positions with increasing responsibility in the Canadian telecommunications, cable, and satellite business.
He brings extensive experience in financial and economic analysis. Mr. Pizante was previously Vice President, Pricing and Analytics at Shaw Communications. He has a Master's Degree in Economics from Michigan State University and a Master's Degree in Communications from the University of Denver.
Guy Fournier
Mr. Fournier is an author, playwright, story editor, film producer, and screenwriter, with more than 300 television dramas to his credit. He was a founding member and President of the Institut québécois du cinéma and served as National Vice President of the Academy of Canadian Cinema and Television and President of the Academy's Quebec chapter.
He has served on the boards of Oxyx-Films Inc., SMA Inc. Télé-4, Les Productions du Verseau Inc., Télévision Quatre-Saisons, Télé-Québec, and CBC/Radio-Canada. He currently serves on the Board of Le Théâtre du Rideau Vert and is a founding Board member of La Fondation Jeanne-Mance. He is a member of the Order of Canada.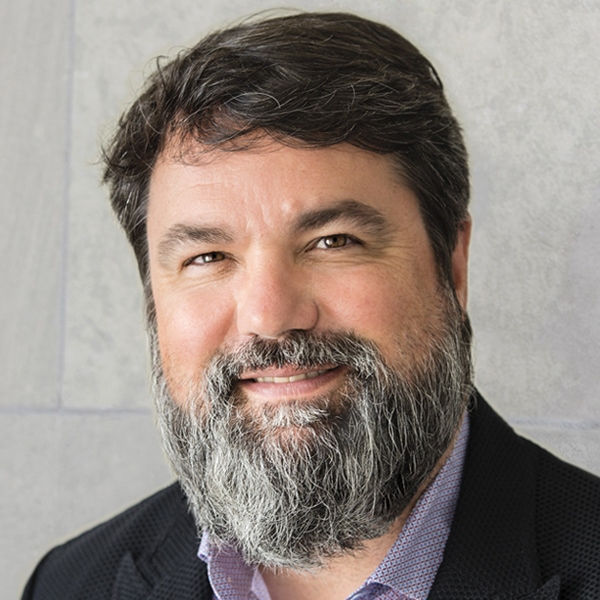 Michael Schmalz
Michael Schmalz is President of Digital Extremes, a top development studio in the interactive entertainment industry. Dr. Schmalz has over 17 years of experience in the digital media industry, focusing his attention on innovation in the gaming sector.
Prior to that, he practiced as a civil engineer. He holds several degrees including a PhD, MA and MESc from Western University and an MBA from the Schulich School of Business. Dr. Schmalz is a Chartered Professional Accountant, Licensed Professional Engineer and a Chartered Director.
Russell Grosse
Russell has been involved in the Protection, Preservation and Promotion of Nova Scotia's Black Culture and History for over 29 years, through the capturing and recording of an important part of Canadian History. He has been an employee of the Black Cultural Centre for Nova Scotia since 1994, starting off as a summer student and holding various development and supervisory roles including Operations Manager, Project Manager, Assistant Director and in December 2012, Russell was appointed to the role of Executive Director which he currently holds.
Utilizing the latest in innovative technology Russell has developed a virtual museum platform and hundreds of hours of multimedia content to help build awareness of Black history, and cultural events. Executive Producer of several community cultural productions and artistic showcases that support the promotion of Black Culture and History both in Nova Scotia and Nationally. Russell has also consulted on many ground-breaking media projects that help elevate diverse cultures and share stories.
A native of the historic Nova Scotia multi-generational Black Community of Cherry Brook, Russell truly believes in the importance of serving the community and creative collection of history. Russell's leadership has elevated the Black Cultural Centre for Nova Scotia beyond the boarders of Nova Scotia, as well as the promotion of Nova Scotia's extensive history as a member of the Historic Sites and Monuments Board of Canada. Under his leadership and innovation, significant growth and the use of media technologies to promote a little-known culture has been achieved. Russell brings over two decades of multi-media and board experience to this new appointment.
Sanae Takahashi
Sanae Takahashi is an experienced strategic planner and marketing professional, now retired, with 20 years of executive experience in the Canadian broadcasting and telecommunications industry. She served since 2016 as Senior Vice President, Planning, Insights and Business Models at Shaw Communications after holding various senior leadership roles at Shaw. Prior to that, she held the role of Vice President, Consumer Marketing at Rogers Wireless. Her professional experience has centered on responding to customer needs and expectations in the context of media and telecommunications products and services. She holds a BSc in Molecular Biology from Concordia University.
Audit committee charters, governance & HR charter, statement of corporate governance principles, code of business contact, and by-laws.
Our Narrative Positioning, Anti-Harassment and Diversity policies.
Our Funding Contributors
The Canada Media Fund receives contributions from the Government of Canada and Canada's cable, satellite and IPTV distributors. The CMF thanks its financial contributors for their continued support of Canadian television and digital media content.