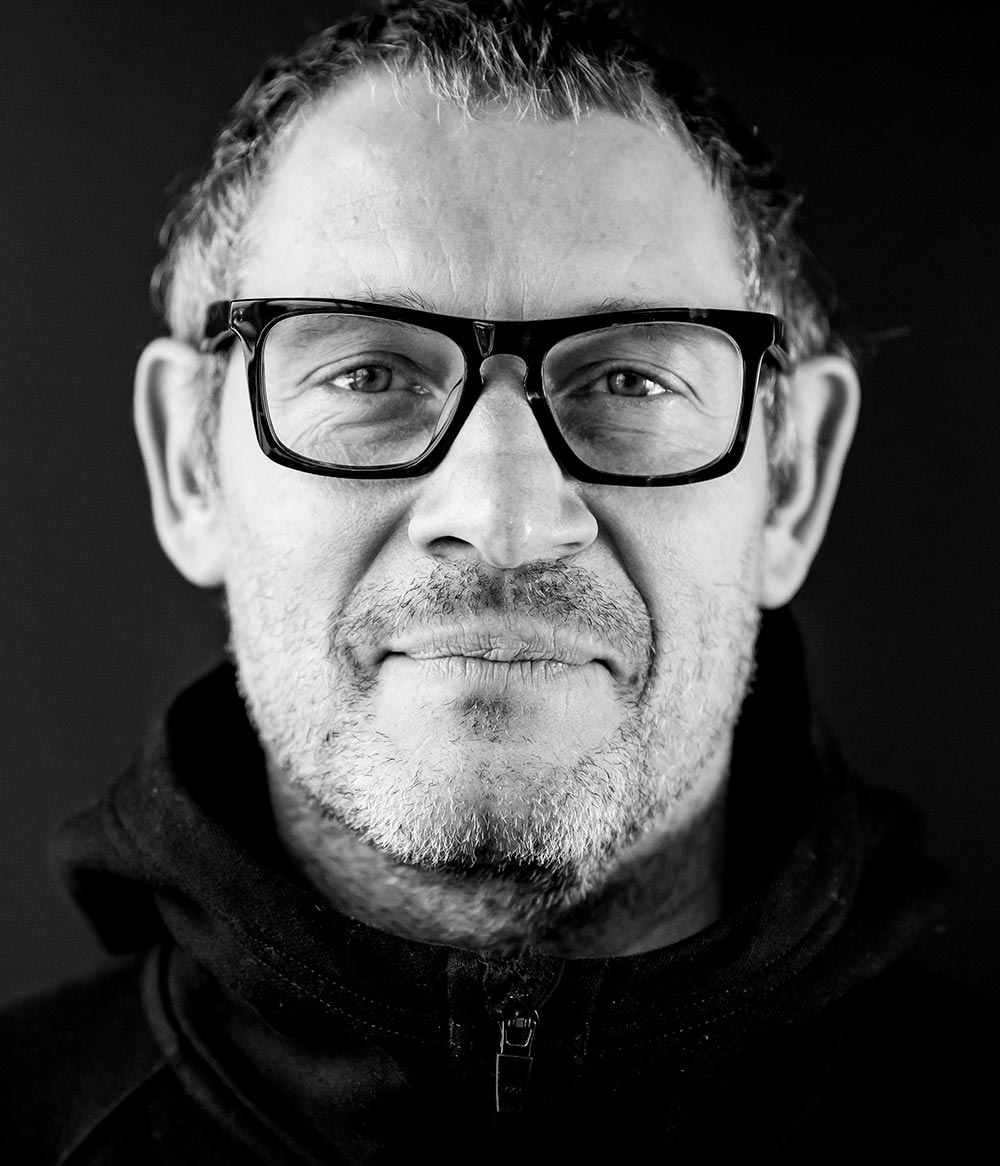 Jean-Christophe Yacono
Montréal, Canada
Jean-Christophe Yacono (yako) has developed an impressive photographic and digital body of work in numerous artistic projects over the years. His oeuvre has been featured at the Biennale d'Art Numérique (BIAN), the Festival International du Film sur l'Art (FIFA), the Festival du Nouveau Cinéma (FNC), the Cirque du Soleil, PdA's ArTV studio, the Centre Pompidou, and the Centrale Powerhouse Gallery, among many others.
Since 1993, yako has focused on new forms of digital writing on screens and in public spaces. Through photography, interactive "new realities" and "freeze-frame," he began his ongoing reflection on gesture, on the fly or choreographed, in movement, experimental or theatrical, in forms on image, in sequences, and on the shifts and blurs that motion makes on the sensor itself.
Yako has developed a practice in media and visual arts through projects that include Wonderland (2008), a public performance of immersive theatre and live audiovisual creation, Musicbox 2 (2009), an interactive installation presented at BIAN, and the production of interactive videos in short and medium formats such as Noirceur (2020), and Fear in Motion (2019) presented at the Imperial Cinema during FIFA 38 and in a selected number of other festivals.
Read more
Juries
Fiscal 2021 - 2022: Innovation & Experimentation - Round 1