Canada Media Fund restructures leadership as it looks to the future
The CMF will focus on talent, content, and market development as it implements new strategies, models and financial tools to become future ready
Toronto/Montréal, March 30, 2022 – The last two years have been marked by a global transformation in how we see the world and how we tell our stories. During this time and following in-depth consultations with industry leaders and content creators representing the full diversity of the country, the Canada Media Fund (CMF) developed a strategy to grow Canada's screen-based industries and an Equity and Inclusion Strategy.
As a result of the departure of two valued senior leaders at the CMF—Chief Operating Officer Sandra Collins, who will leave the organization in September 2022 after 15 years at the CMF; and former Chief Strategy Officer Kelly Wilhelm, who left late 2021 to work back in federal politics —a new leadership team will be the driving force behind the CMF's new content-centric, platform-agnostic program model, which aims to build on what the CMF heard from the industry.
"The CMF is restructuring its executive leadership, as the organization embraces change and prepares to respond to the needs of Canada's screen-based industry now and as the future unfolds," said Valerie Creighton, President and CEO, Canada Media Fund. "With this restructuring, the CMF will be better positioned to focus on talent development, content development, and market development ensuring the wide diversity of our storytellers is front and centre. Content is our true north star."
"I have guided the Canada Media Fund through restructuring in the past and I know that change doesn't always come easy, but I am privileged to have a fantastic team of skilled, talented, and experienced people at all levels of the organization that have shared their ideas and vision for the future of the CMF. This is an opportunity to build on the CMF's long-standing support of our industry, to deliver innovative and inclusive ways to showcase Canadian talent, and to get the CMF future-ready," added Creighton.
By including a more strategic focus on Interactive Digital Media, along with improved data analysis and new metrics to influence decision-making, the new program model will ensure the CMF is well-placed to become a global content fund, supporting Canadian content that resonates with audiences around the world.
In support of the CMF mandate to Foster and Develop, Finance and Promote, the lines of business and key management staff in newly created leadership positions are as follows.
Content Strategy and Business Development
Nathalie Clermont—Executive Vice-President, Content Strategy & Business Development. Nathalie has worked in the screen-based industry for more than thirty years, with extensive experience in financing, as well as policy and program development. She will lead the development and implementation of strategies and new models for the audiovisual sector, enabling the CMF to meet the needs of the industry more adequately, now and into the future.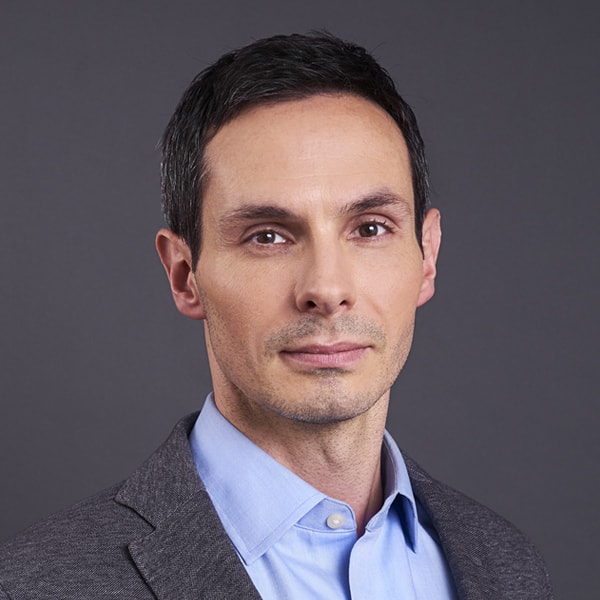 Rod Butler—Vice-President, Content & Regulatory. Most recently the Director of Programs and Policy, Rod has helped shape all CMF Programs since he joined the organization in 2014. A trained lawyer, Rod will be responsible for further developing the CMF's content funding policies and advising on legislative and regulatory issues that impact the CMF.
Three new directors will work with Nathalie and Rod for: English Content; French Content; and Interactive Digital Media Content.
Marketing and Public Affairs
Mathieu Chantelois—Executive Vice-President, Marketing & Public Affairs. An accomplished journalist and marketing executive, Mathieu has led the implementation of award-winning marketing and communications initiatives, including the Seek More campaign and the CMF's recent rebranding. Mathieu will lead the Communications team, public affairs outreach, and marketing initiatives, and will work closely with the Growth & Inclusion team.
Inclusion & Growth
Tamara Dawit—Vice-President, Inclusion & Growth. An award-winning Ethiopian-Canadian producer and arts organization leader with extensive experience in project management, policy, and organizational planning, Tamara joined the CMF in 2020. She has since successfully led the implementation of the organization's Equity and Inclusion strategy. Tamara will continue leading the organization's inclusion strategy with a renewed focus on growth.
A newly hired Director of Inclusion & Growth will support Tamara.
"Since I joined the CMF nearly two years ago, we've positioned inclusion as not only a business imperative, but as part of our core CMF values," said Tamara Dawit, Vice-President, Inclusion and Growth, CMF. "Intersectional Inclusion is a critical driver for our industry's growth. The Canadian screen sector is made stronger through the participation of diverse creators and their stories. I'm proud to be a champion for these voices."
Finance and Analytics
Executive Vice-President Finance & Analytics – a search for this new position will be held with an emphasis on a Finance, Innovation and Analytics skill set.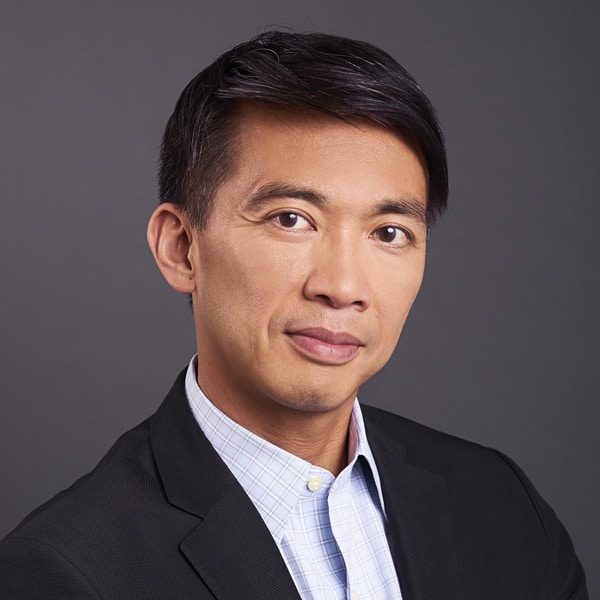 Richard Koo—Vice-President, Analytics & Strategic Insights. Richard heads TV and digital measurement initiatives at the CMF and has over 20 years of experience in the Canadian media industry. Under his leadership, data take will an increasingly important role in decision-making processes at the CMF. This department will incorporate the work currently overseen by the Industry and Market Trends team, which is responsible for the Key Trends Report.
Recruitment firms will be contracted to lead the searches for the new positions and will have a mandate to ensure candidates from diverse communities are sought and encouraged to apply.
Creighton sees these leadership changes as a spark for inspiration. "I'm excited for the future of the CMF and our industry. Congratulations to the new senior management team. Together, we will position content at the centre of what we do with new strategies, models, financing tools, and new partnerships to keep Canada's storytelling successful in world markets. Consultation is in the DNA of the CMF, and we will work with our stakeholders to embrace and celebrate change in the screen-based industry, as we prepare to become future ready. I look forward to seeing what we can accomplish together."
About the Canada Media Fund
The Canada Media Fund (CMF) fosters, promotes, develops, and finances the production of Canadian content and relevant applications for all audiovisual media platforms. The CMF guides Canadian content towards a competitive global environment through fostering industry innovation, rewarding success, enabling a diversity of voice, and promoting access to content through industry and private sector partnerships. To learn more, please visit cmf-fmc.ca.
-30-
For more information, please contact:
André Ferreira
Senior Communications Manager
Canada Media Fund
[email protected]
416-554-2768