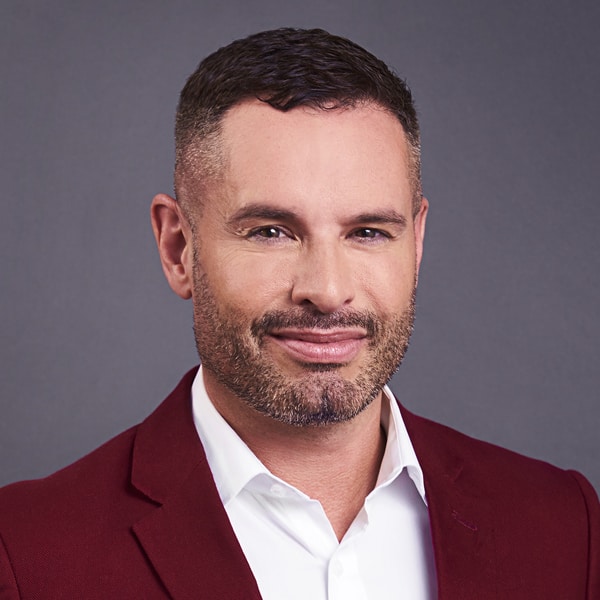 Mathieu's grandfather was a head technician at the CBC and his father was the HR director at the National Film Board, so you might say it was written in the stars that Mathieu finds himself working in Canada's screen-based industry. Born and raised in Montreal, he's an award-winning communicator and marketer. In his younger years he published over one hundred stories in La Presse before moving to Toronto to be a participant in Canada's first reality TV show U8TV: The Lofters. An accomplished journalist, Mathieu frequently appears on Radio-Canada, covering a wide range of social, cultural, and political affairs, and he has published over a thousand stories in French and English entertainment magazines.
Mathieu spent over a decade working as an executive at Famous Player and Cineplex Media, and as a volunteer, he has raised substantial funds for the Canadian Foundation for AIDS Research, The 519 Community Centre, Cinéfranco, and the Museum of Contemporary Art Toronto.
Mathieu holds a BA in Communications from l'Université du Québec à Montréal, a Master's Degree in Journalism from Carleton University in Ottawa, and recently completed a Certificate in Strategic Perspectives in Nonprofit Management from Harvard Business School.
He joined the Canada Media Fund in 2019 and is now back in la belle province with his husband and two children. He's a strong advocate for more inclusion on and behind the screen.
Meet the whole team