Grim post-pandemic scenario for Canadian cinemas
While the most recent projections from comScore for North American and global movie theatre receipts in 2022 show an upward trend from 2021, they're still fully 60% to 70% below 2019 audience levels.
And if dealing with major transformations in the world of content distribution wasn't enough, cinemas have also had to respond to ever-changing and unpredictable COVID-19 health directives and cumulative operating losses that make it especially difficult to maintain an ongoing relationship with a regular customer base.
Canada, eh?
The news for movie theatres in Canada is dire to say the least, where the ban on food and drink sales in Ontario and Nova Scotia and the Quebec lockdown have brought the curtain down on happy endings for 2021 and for early 2022.
The country's leading cinema operator, Cineplex, released its 2021 fourth quarter results at the beginning of February, indicating a quarterly loss of $21.8 million and a cumulative loss of $248.7 million for the year. The results forced Cineplex to lay off some 5000 part-time workers, which is a hard pill to swallow in light of the ongoing labour shortage.
It didn't help that Canada enforced some of the most restrictive health directives in the world during the pandemic. The Oxford University COVID-19 Stringency Index ranked Canada as the fifth most restrictive country in the world. Even if the pandemic continues to subside, government pressure on cultural policy measures will likely have a lingering negative impact on Canadian cinema operations for many months to come.
Despite all this, comScore data does predict that a return to 2019 traffic levels should be possible by 2024 with strong gains this year and in 2023. In fact, a number of studios have decided to postpone production releases in anticipation of a return to normal, so moviegoers can look forward to an especially rich film menu in 2022–2023.
From demographics to broadcast windows
There are two main factors of concern for Canadian cinemas.
First, it's conceivable that viewing habits developed by consumers over the past two years will prove difficult to break. This is especially true for older consumers and those at greater risk who just might decide to call it quits once and for all as far as cinema outings go. Many industry observers are concerned that this demographic segment could be a missing component in the cinema industry journey to recovery.
On the other hand, younger audiences, restless and bursting with pent-up energy from coping with two years of restrictions, could more than compensate for this shortfall by converging in large numbers on cinemas in search of Holy Grail viewing experiences, including retrospectives, meetings with directors, or by becoming members of film franchise fan communities.
The second area of focus is related more to the reconfiguration of the industry and decisions made by distribution companies that could spell the end for many smaller cinema operations.
The ever-shrinking exclusivity window for new theatrical releases that do not fall into the film event category – primarily American blockbusters – will remove one real advantage cinemas had for drawing audiences once films become available a lot sooner on streaming platforms. And since those types of new releases will no longer be highly anticipated public events or even particularly distinctive in terms of sound or special effects, producers and distributors may decide it's in their best interests to make them available simultaneously in both theatres and online.
It doesn't bode well for Canadian theatres focusing on Canadian productions, which rarely, if ever, have the same marketing resources as American mega productions. Such films will be made more quickly accessible online to the detriment of any exclusive viewing window advantage and driving another potential nail into the coffin of independent theatres.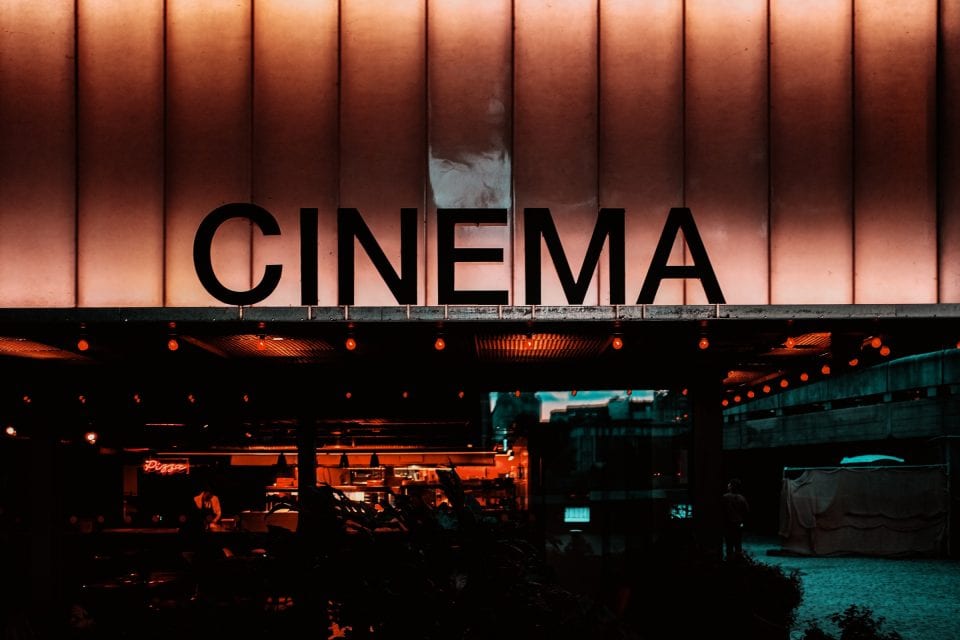 In a market similar to Canada's in many ways, Asger Flygare, CEO of the Danish group Nordisk Film Cinemas, pointed out that the main challenge theatres face is not in attracting audiences, but in attracting films. As an example, Flygare cited the Danish film Druk (Another Round in English and Alcootest in Quebec). Druk was not only the most popular film in the history of Danish cinema, but it also managed to do that in the thick of a pandemic with theatres operating at just 70% capacity.
In terms of release windows, the pandemic has given distributors the opportunity to conduct a number of experiments, many of them with successful results. Comcast's decision, for example, not to delay the release of Trolls World Tour to April 2020 and to distribute it directly instead on Apple TV, generated more than five million rentals in the US and Canada and US$100 million in revenue in just three weeks, more than the previous film did after a full five months in theatres.
According to the Wall Street Journal, that decision convinced key executives at Universal that digital delivery can be a winning strategy, effectively minimizing the role theatrical release will play once the pandemic is over. Not only that, but digital distribution operates at a 75% gross profit margin, compared to the 50% margin in the traditional theatrical model.
The theatre sector is certainly among the hardest hit by the COVID-19 pandemic and related government health directives. Between the challenges of bringing Canadian audiences back to theatres, and convincing studios – both large and small – to maintain film as a leading cultural offering, stakeholders in the Canadian film community will have many do-or-die battles to wage in the years ahead.
Of course, necessity being the mother of invention, the coming changes will stimulate innovations in the viewer experience, from digitization and the creation of comfortable private viewing spaces to different monetization and customer loyalty models. While some theatres will unfortunately close for good as events unfold, the transition period will open up new opportunities for others in the Canadian industry ready to adapt as best they can to what the market demands.
---