Alice in Movieland
The day she saw The Matrix, the cyberpunk novel that morphed into a monster movie franchise, was the day Alice Bédard decided to dedicate her life to film. Years later, in August 2020, Matrix co-writer and co-director Lana Wachowski claimed the film was really an allegory about being trans. It was a total revelation for the 25-year-old Montrealer and one of Quebec's first openly trans filmmakers.
Bédard's TRANS webseries, written, directed, produced, and acted by "real queer" people, made headlines in spring 2019. She got the idea for the series during her transgendering process. "There were so many people around me who had no idea what it was like to be trans, that I thought it would be best to just show them," she said. "And since the trans image is generally based on an outsider's viewpoint, by those with their own opinion about my identity, I wanted to ensure proper representation."
The script was based on real-life trans stories gathered from her circle of acquaintances. "I prefer storytelling that is more collaborative in nature, a mélange of others' experiences instead of just focusing on me. So, let's say it's based about 70% on what I heard and 30% on my own experience."
The backstory
So, how did Bédard get to where she is today? Creative from an early age, she spent three years in Portugal and one in France as her father pursued his career with a major IT multinational. During her time on the other side of the pond, she was literally swept away by the European obsession with comics. "I really had it in my head that I was destined to be a comic book artist for the rest of my life."
She was bitten by the cinema bug not long after. "I finished my first big project, a 45-minute comedy about Greek gods, when I was eleven," Bédard said. "I even organized the premiere myself. And I knew I had found my raison d'être."
After a one-year detour in an animation program at the Cégep du Vieux-Montréal, where she felt like she was being trained to execute the vision of others, she enrolled in a film program at the Cégep de Saint-Hyacinthe. "It was not only a question of changing my program, it was a question of changing my life as well. I needed a break from it all."
Bédard's goal was to have an official trans coming out as soon as she arrived. "Trouble is, I choked. There were some family problems that got in the way." But her inner turmoil was so intense that something had to give. "I was eighteen and convinced that if I came out trans, I'd end up on the street as a drug addict turning tricks and dead before I was twenty-one. So, I told myself that if I only had three years left, I'd better start talking about it."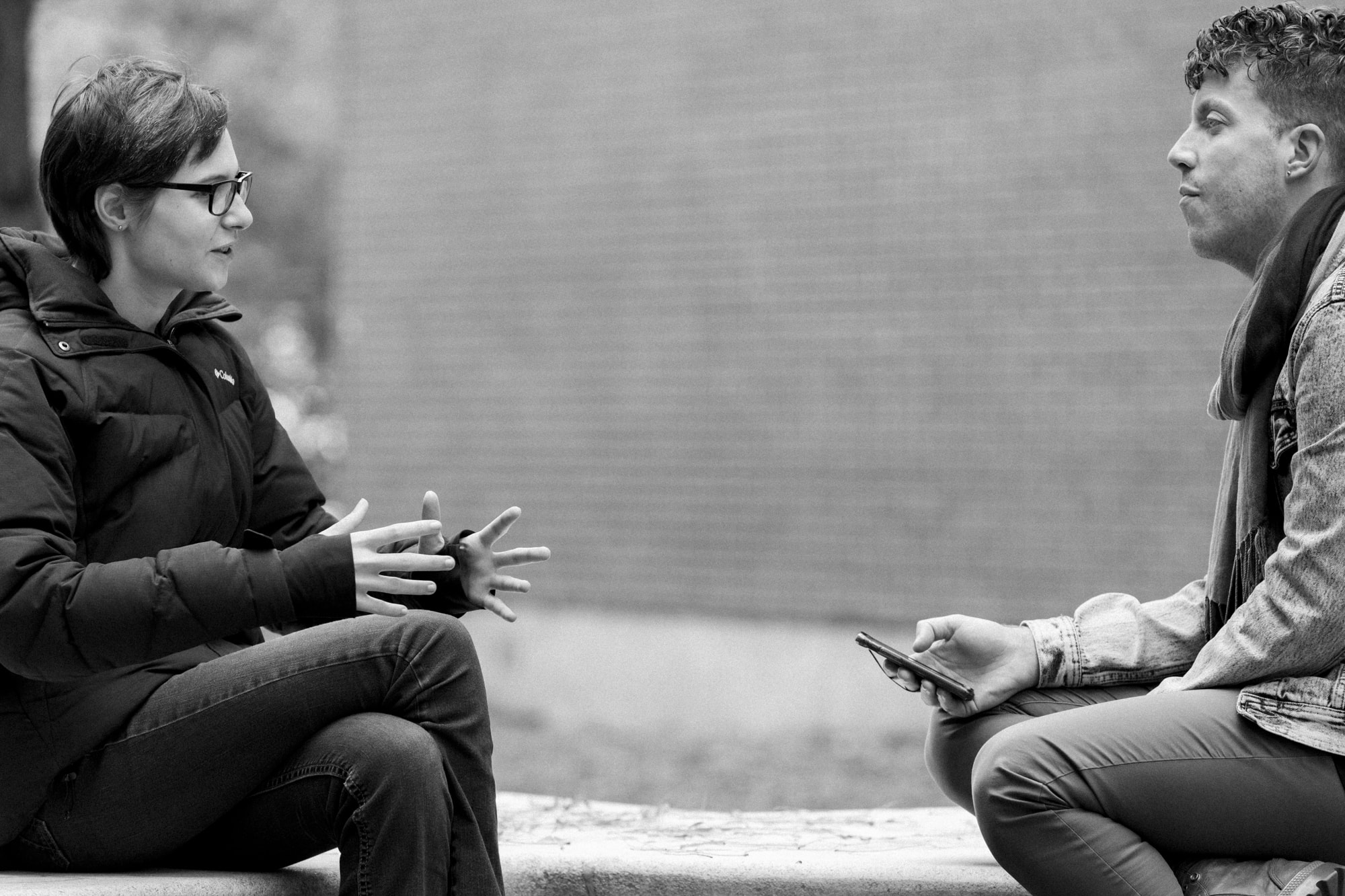 That resolution led to a coming out at school and producing an experimental short film. "I put everything I had into that short and I must say it was a great success for a CEGEP production. Certainly enough for me to see that I had talent, that people were interested in what I had to say, and that I could, in fact, be an artist and trans, something that was far from obvious before."
But things got more complicated in the next CEGEP session. "I had some very public philosophical disagreements with my teachers. They wanted me to study and write exams while I wanted to get down to the business of making films. They were probably right in the context of the program, but I was on a major creative high and there was no stopping me. So, I quit the program to devote my energies to writing scripts for feature films."
Getting one step closer to the set
Bédard landed on her feet when the Institut national de l'image et du son (INIS) invited her to enroll in its feature-film screenwriting program in 2016. "I became a screenwriter by accident. I love both writing and directing, but it's definitely easier and cheaper to sit in front of a computer and start writing. So, I knuckled down and got to work honing my skills on the most accessible creative component in the film business."
After writing six feature-film screenplays and shooting more than twenty shorts, Bédard came up with the idea for the TRANS web series in 2018. While the trailer's attention-grabbing "real queer" headline highlights the fact that the film was led predominantly by a team of queer creators, the focal point is that it is a film about what it really means to be trans and it's directed by a trans filmmaker.
What's so important about that? "When a trans artist tells the story about a trans person, we get to share the real thing, not a perception of it," Bédard said. "It's the difference between a story about the war in Syria told by someone who's actually been there with bullets flying and someone telling a story about the war in Syria after watching a documentary on the subject."
The appropriation problem
Bédard is not totally against outsider views on being trans but it depends on how it's done. "The script for the Transparent series is by someone whose mother is trans, so we get his perspective as the son of a trans parent," she said. "That's perfectly valid. But right now, that's about the only example I can think of."
Bédard believes that cisgender actors, scriptwriters, and directors who appropriate stories about being trans do a great deal of harm to the trans community. "If I may, it's kind of the same as doing blackface in the sense that the perpetrators don't necessarily see the negative impact their bad behaviour has on others," she said. "When you experience this kind of oppression, whether it's blackface or trans appropriation, you feel that they're trying to make you invisible by stealing your identity." 
And it doesn't make it any better if the story is written by a non-trans LGBTQ+ member. "The stories are often penned by gay men, the LGBTQ+ community with the most visibility by far. What I find very disturbing is that some of them tend to assume that they know more about sexual diversity than most people and they do not take their own transphobic biases into account."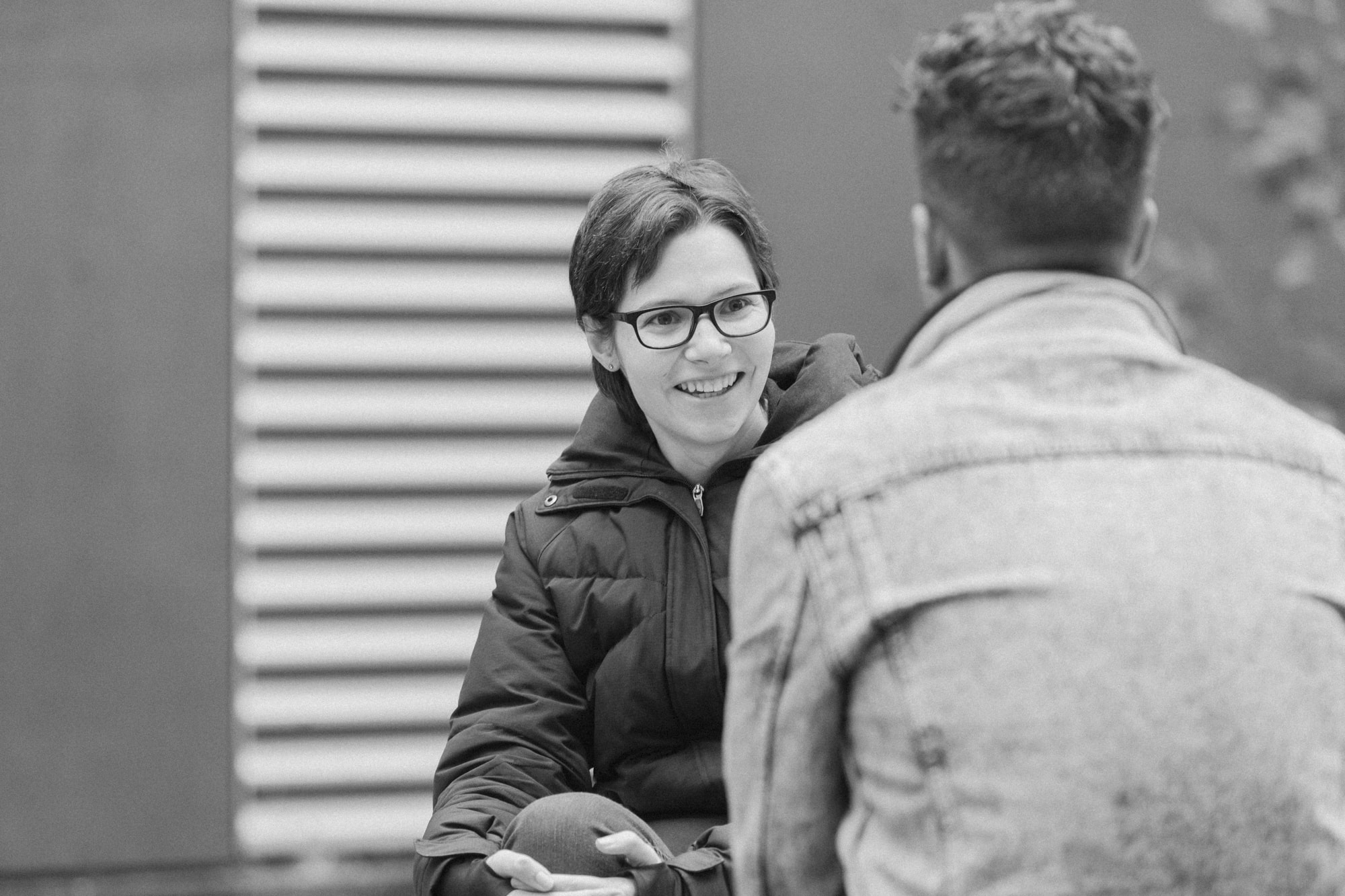 Resetting mindsets
Bédard is keenly aware of the financial considerations that influence decision-makers. "Making movies is an expensive art form. No one's in this business to lose money so they tend to favour stories with mass appeal," she said. "So, instead of getting a story from a trans person's perspective, you get films about how others react and adapt to them."
A good example is The Danish Girl, where the focus is not on Lili Elbe, but on the difficulties her wife has in managing her trans situation. "And of course, people think they're watching an actual biographical film, when it's not even based on Lili Elbe's real life!" she said.
Although she has strong views on this type of storytelling, Bédard has long since made the decision not to be limited to the list of LGBTQ+-approved subjects. "I don't want to do a Xavier Dolan and work only on films that reflect my sexual orientation or gender identity. The fewer LGBTQ+ stories I tell the better. There are just so many other complex levels to my emotions."
Truth is the storyline for the TRANS web series was her first script dealing with the LGBTQ+ world. "First time I gave it any thought was near the end of 2018 and I've been writing stories since I was a kid. I only wrote it then because it came from a deep need within me."
Still without a distributor, the project is on ice for the time being. "It could be a go at some point," Bédard said. "Queer subject matter is not an easy sell, especially when the series is called TRANS. And when you factor in the potential public reaction related to the internalized homophobia, transphobia, and sexism decision-makers might have to contend with, as well as the fear that projects like this might not do well in foreign markets."
But whether we like it or not, trans-identity will continue to be a theme that people are passionate about. "My very existence is, in and of itself, a politicized matter. Wherever I go, people immediately have an opinion about who or what I am. So when you're talking about a TV series with promotion and all that, those opinions get ramped up by a full order of magnitude even before a single episode goes on air," Bedard said.
---