For Media Ranch CEO Sophie Ferron, Entrepreneurship is a Means of Expression
In collaboration with Femmes du cinéma, de la télévision et des médias numériques (FCTMN), CMF Trends has set out to meet inspiring women as part of a series of articles on female entrepreneurship in the screen-based industries. This sixth profile introduces Sophie Ferron, the trailblazer behind Canadian television format distribution company Media Ranch.
> Read more profiles of women entrepreneurs in the screen-based industry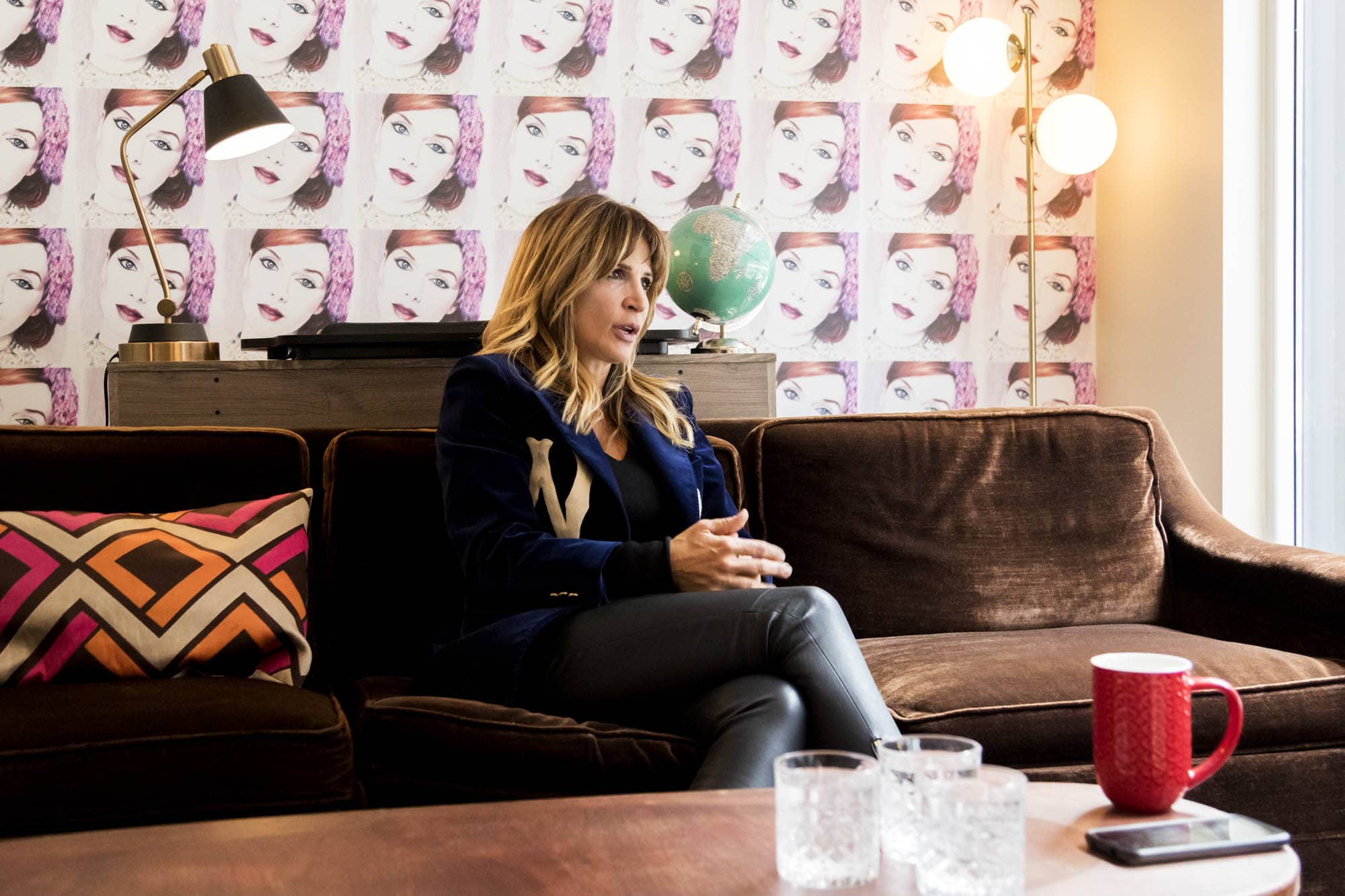 When you grow up where production, media, and politics meet, there's a good chance you'll come away with a good understanding of business and the value of hard work. Sophie Ferron started putting this understanding to work at an early age. From her father, a serial entrepreneur with a thousand skills, including production, she learned the importance of the product, and the key to focusing on customers, sales, and profits. She gets her dogged determination from her mother, a former Member of Parliament and senator.
Ferron's entrepreneurial drive was first put to good use in the corporate world. "I quickly realized that I needed a certain degree of freedom and managerial authority to achieve results. When I didn't have them, I wasn't a happy camper," she said. She honed her management skills at Astral Media and then at Technicolor, where she was vice-president of distribution. She finally ended up as chief operating officer at the TQS television network.
Lessons learned make for best business practices
Sophie Ferron found herself at a crossroads in 2008. She lost her job at TQS when the network changed ownership and her marriage broke up ― two events that led her to re-examine her values and think on what she really wanted to do with her life. The exercise yielded positive results. She decided she wanted to create content as part of a collaborative business enterprise. From a consulting contract with Endémol, a Netherlands-based leader in the international television format market, Media Ranch was born. "It's not just a business," she says. "It's a medium of expression, and literally an extension of myself."
The Media Ranch business model is as ambitious as it is unique: To be the first Canadian company to produce and distribute formats around the world while developing high-potential Canadian formats at home. And this is where Ferron's values come in since you often have to collaborate with other producers who can also be your competitors. "When I like a show, I always say so. You have to admit that someone else had the idea you wish you'd thought of first. Someone else's success does not take anything away from mine. Quite the contrary. We should always be happy whenever Quebec and Canada win," she said.
Better access to financing would mean greater success
Twelve years later, you can't argue with the company's success. The vast majority of its activity comes through international partnerships with organizations such as DR, Denmark's public television, U.S.-based ICM Partners, or Italy's Pandora Format. Its formats, like the 'Watch' TV game show, are sold in dozens of countries. At MIPCOM 2019, Sophie Ferron arranged a new lease on life for 'Surprise sur prise,' which made a big comeback on France Télévisions in spring 2020. In spite of this, she does admit that Media Ranch could do more with better access to financing.
"Assets based on intellectual property don't fit all that well into traditional banking models when it comes to financing. To explain our financing needs, I often use software as an example. It requires a lot of research and development, and for that you need capital. It's still very difficult to convince bankers that your product is sustainable, that it can be very profitable, and help in capitalizing your company," she said.
To make matters worse, at a time when the federal and provincial governments are going all out in their attempts to increase our cultural exports, acknowledging our tremendous creative resources, Ferron bemoans that TV formats are not included in the discussions, and, as a consequence, not included in the funding. "These have been our most successful TV exports to date," she says. "Plus, game shows. And because production depends on public funding and not on the market, games and everything else that is non-fiction [unscripted] can't be financed either in development or in production. It doesn't make sense. It's like opening a clothing store and refusing to sell the little black cocktail dress that everybody wants!"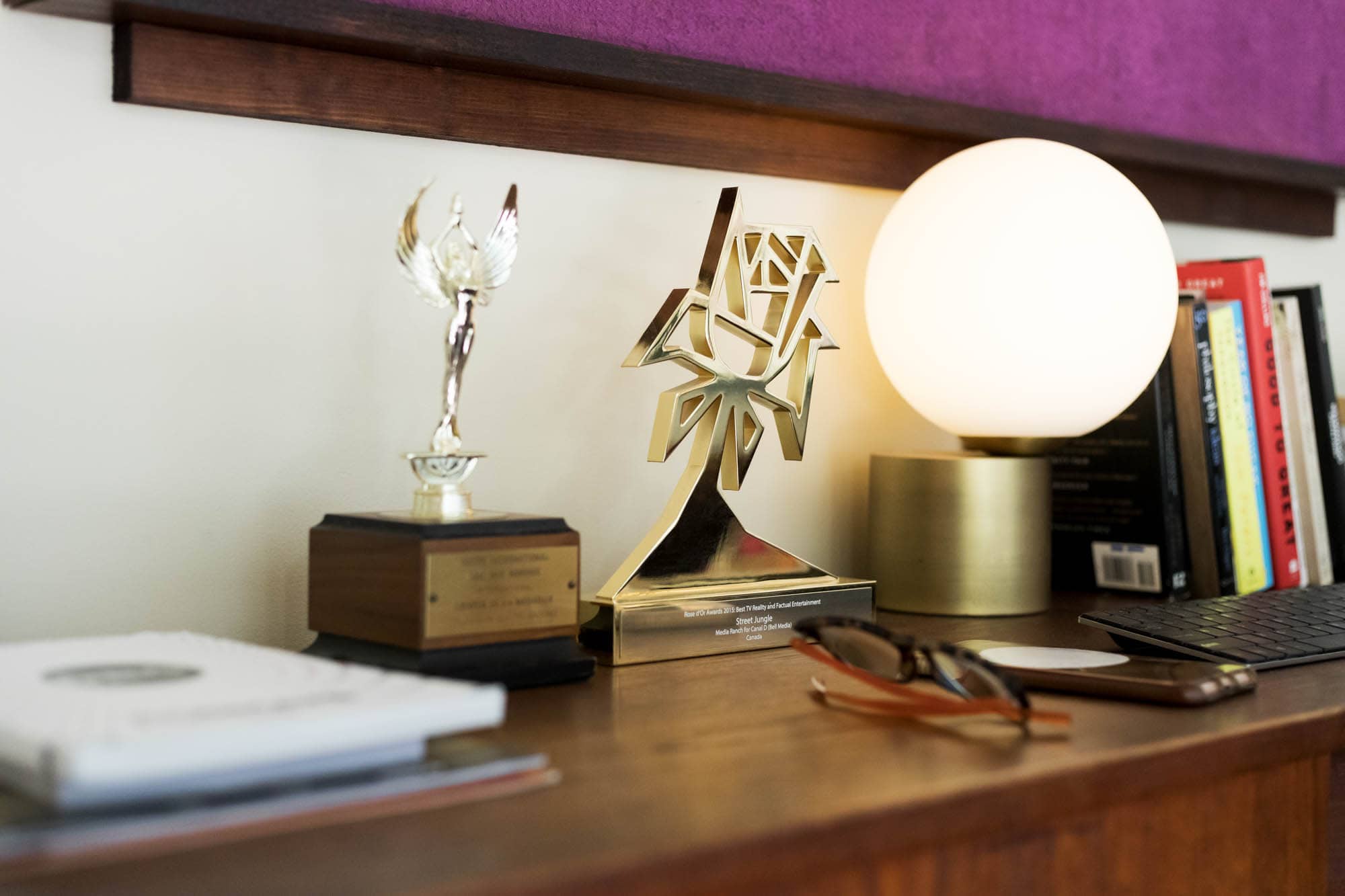 Finding inspiration in other industries to blaze new trails
Sophie uses the technology analogy not only to convince banks. She practices what she preaches on the job at Media Ranch, too.
In 2018, she founded L'Écurie in partnership with Québecor. The incubator's mission is to provide expert mentoring and coaching in format creative and development to groups of six to eight creators. "After just two years, we already have four completed format projects making the rounds on the international market," she said. Although Media Ranch currently distributes only foreign TV formats, its goal is clear: to have a catalogue of predominantly Canadian formats within five years.
Sophie Ferron's long-term goal is, above all, to remain authentic and true to her values in everything she does. As her career progressed, she was always able to claim her place, even in places she never expected.
She remembers early on selling in the U.S. market, often in Los Angeles, where she had to put up with some pretty condescending treatment not just because she was a woman, but a French-Canadian one as well. "I really worked hard to make my mark and I'm happy to see the many changes for the better that have taken place over the last few years for giving women their due, and not just in business but in society, too" she says.
For Sophie Perron, the best way to make your way in the world is to be yourself, to love what you do, to be generous and kind, and to never go against your values. Advice she often repeats to her two daughters and to all future women entrepreneurs she meets.
---
Note: The pictures included in this article were taken before the COVID-19 pandemic.
---